Rover 2 Kit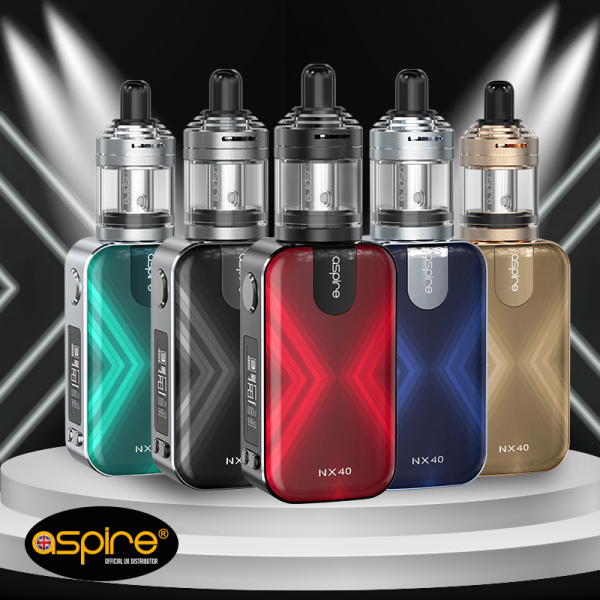 Important Battery / Charging Safety
Aspire are committed to our customers safety and highly recommend reading the following safety advice before using ANY rechargable battery.
1. DO NOT use Iphone, Ipad, Smart Phone, Tablet Plugs, Third party adapters or wall fitted USB points. Check the plug adaptor / USB Cable output and check the supported charging range of your vape hardware. If the plug adaptor output, usually in AMPS, is not supported by the Vape Hardware then do not use it.
2. DO NOT leave ANY rechargable battery on charge overnight or unattended. Also never charge in direct sunlight or any hot environment.
3. DO NOT store external vape batteries (18650's etc) in pockets. Avoid keys, coins & mobile phones. If your battery wrap is ripped, dented or other DO NOT USE.
Need Some Help ?
If you are a wholesale or retail customer and require any assistance at all our staff are ready to help you.
Call Us: 0333 577 5002 (UK local rate charge) 9:30 - 17:00 Monday to Friday.
Email Us: You can email our team 24/7 on [email protected]
Social Media: We have a huge presence on Facebook, Twitter and Instagram. Search Official Aspire.

ASPIRE ROVER 2 KIT
The Aspire Rover 2 kit is a true progression from our original Rover kit delivering featured upgrades across all aspects.
The Aspire Rover 2 takes compact vaping to a new level with it's fit in your hand size and legendary Nautilus vaping performance. The Rover 2 uses the new exciting NX40 mod, which boasts a huge 2200 mAh battery that delivers up to 40 watts of power. To complete the new Rover 2, Aspire took the legendary Nautilus XS and matched its performance to the NX40 mod.

The new Nautilus XS tank system uses the Nautilus X coil with enhanced features such as top airflow adjustment from MTL to restricted DTL, easy to use filling system, and cooling fins next to the mouth tip to reduce heat build up. The Rover 2 is a small, compact design that fits in the palm of your hand, but has the performance of mods twice its size.
Adjustable airflow system is on the top of the Nautilus XS tank; 2 big airflow ports meet different airflow demands, with large diameter knurled adjustment ring for quick and precise adjustments.

The 1.5Ω and 1.8Ω U-tech coils, along with a brand new 0.7Ω Mesh coil designed for a slightly restricted DTL are all compatible with the Nautilus XS and Nautilus X tank. We also made changing the coil very easy, just unscrew the top cap to change. The E-liquid capacity of the Nautilus XS tank can be increased to 4 ml with the Nautilus X expansion glass tube, no need to refill frequently.
Airflow has been very much improved by lowering the position, making it much larger and when featured on the newly designed tank it looks and performs incredible.


The Battery is a 2200mah built in unit that will keep you going daily. The new USB type C charging port gives improved safety and faster charging than ever before.
The Aspire NX40 supports 3 different modes variable wattage / variable voltage and bypass. Internally there is a wealth of safety features running constantly to make sure all users have a safe, smooth and enjoyable vaping experience when using the Aspire Rover 2 Kit.

The Aspire Rover 2 Kit is set to be the go to kit for new users and those whom prefer a stealthy, flavour filled mouth to lung experience.
WHATS IN THE BOX
X1 Aspire Nautilus XS Tank
X1 Aspire NX40 Mod
X1 0.7ohm Nautilus XS Mesh Coil.
X1 1.8ohm Nautilus X Coil.
X1 USB-C Cable.
X1 User manual / warranty card.