Aspire Cleito EXO
Need Some Help ?
If you are a wholesale or retail customer and require any assistance at all our staff are ready to help you.
Call Us: 0333 577 5002 (UK local rate charge) 9:30 - 17:00 Monday to Friday.
Email Us: You can email our team 24/7 on [email protected]
Social Media: We have a huge presence on Facebook, Twitter and Instagram. Search Official Aspire.
Aspire Cleito EXO Tank
ALL COLOURS NOW IN STOCK
" The Aspire Cleito EXO tank brings innovation to a stock tank like never before. We would love to invite all vapers to try this tank and we believe you will not be able to comprehend the flavour is coming from a stock coil. "
Featuring improved airflow, enhanced coil performance and an unbeatable top fill system – you don't want to miss out on the Aspire Cleito EXO tank. Cleito tanks have taken the world by storm. They're the next step in vaping technology – and they're available here, at Official Aspire. So why not give them a try today? Update your vaping experience and treat yourself to the Aspire Cleito EXO.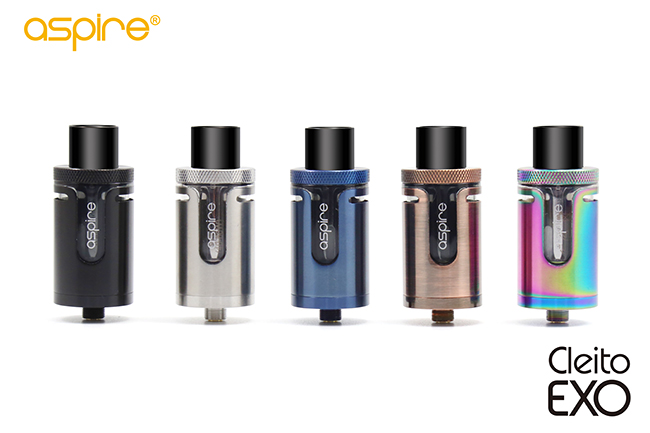 Innovation is all in the Airflow
This is not just a slightly tweaked Cleito, this has airflow technology never seen before in the vaping industry.
The Airflow starts in the slits at the side of the tank, moves down the casing and comes up through the coil to produce flavour and vapour never before seen from a stock coil.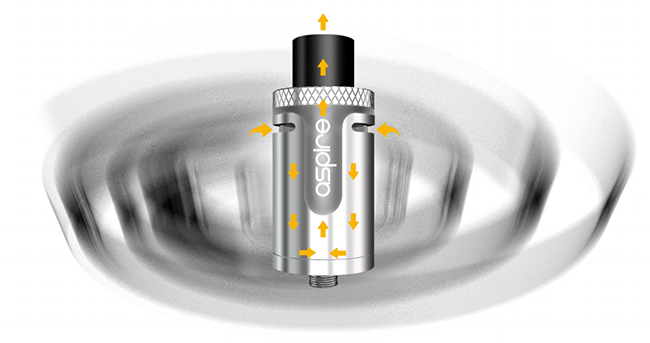 Fully TPD Compliant!
The Aspire Cleito EXO tank is fully TPD compliant with a 2ml Capacity and leak free top fill design. It is a very neat tank that can also be used with the original standard cleito coils. The neat trick when doing this is that it will increase the tanks capacity to 3.5ml without needing to buy extension glass.
The tank comes with a 0.16ohm Cleito EXO coil installed which can be fired up to 120watts, combine this with the amazing new airflow design and you have unrivalled flavour and vapor.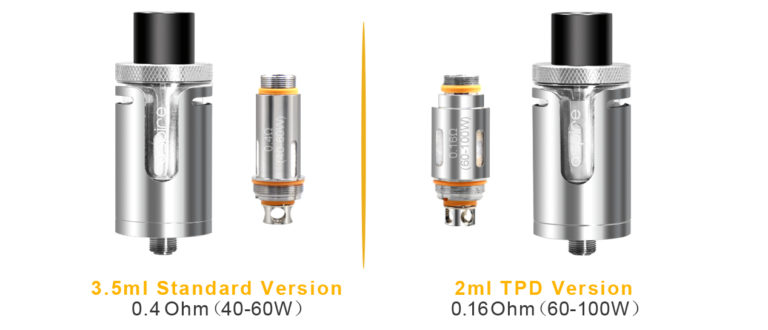 Easy Top Fill design
Just like its predecessor, the Aspire Cleito EXO has the perfect top fill section. The Cleito Aspire tank is very easy to fill and you don't have to worry about spilling a drop. It allows you to continue vaping – quickly, easily and with very little effort on your behalf. Simply unscrew the top cap of the Aspire Cleito, fill the tank, screw the cap tightly back in place, and you're ready to start vaping once again.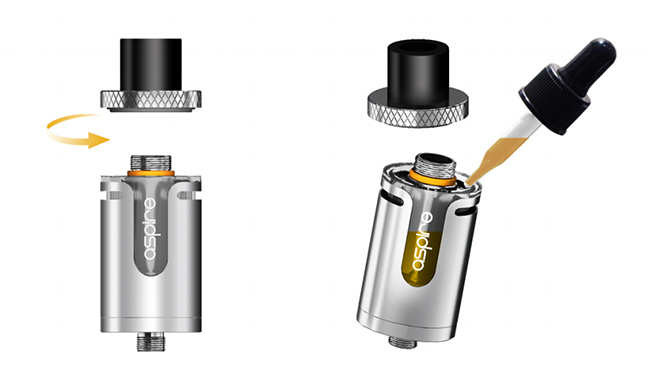 Simple Cleaning
It's important to look after your e-cig and, when it comes to the Aspire Cleito, this is easier than ever. The tank itself can be fully disassembled and, as a result, it is very easy to clean and maintain. With a little care and attention, it's possible to keep the Cleito EXO in perfect condition.
What about an RTA section?
For even greater cloud-blowing performance, you can also deploy the Cleito RTA system with Cleito EXO. Imagine running Aspire sub-ohm Clapton coils for huge cloud production, whilst also benefitting from a quick-fill leak-free design! This will be the ultimate tank set-up for those local cloud comp challenges.
What's in the Box?
x1 Cleito EXO tank (0.16 EXO coil installed) - dimensions 57mm x 23.5mm.
x1 Spare Cleito EXO Coil.
x1 Spare Drip Tip.
x2 Additional 0-rings.
x1 Warranty Card.
x1 User Manual.
You should make sure that:
before use, all parts are fully tightened and secured in place
your device is at the appropriate temperature/setting for the tank's coil
the O-rings are correctly placed
These steps will help to prevent leakages.
Colour Range
Our Cleito Aspire Tanks are available in five different colours, including:
Stainless Steel
Black
Blue
Rainbow
Bronze
Please note that every colour except stainless steel incurs an extra £1 charge.
Get your Aspire Cleito tank today, before they're all gone! They're available at a highly competitive price and eligible for free retail shipping. Simply place your order before 2pm and your new Aspire Cleito EXO will be despatched the same day and with you in no time at all.
Total Reviews (0)
click here write review to add review for this product.