Crumbacco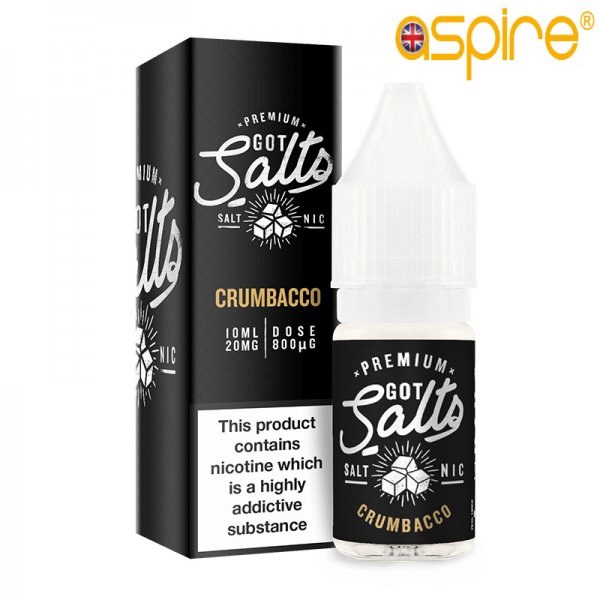 Need Some Help ?
If you are a wholesale or retail customer and require any assistance at all our staff are ready to help you.
Call Us: 0333 577 5002 (UK local rate charge) 9:30 - 17:00 Monday to Friday.
Email Us: You can email our team 24/7 on admin@officialaspire.co.uk.
Social Media: We have a huge presence on Facebook, Twitter and Instagram. Search Official Aspire.
Crumbacco Nic Salt E Liquid - Got Salts
One for the tobacco lover, fresh cut american tobacco paired with a biscuit undertone. Will be a suprise for people who have never tried tobaccos due to how sweet and enjoyable this flavour is..
20mg Smooth Nic Salt
10ml TPD Compliant bottle.
Bottle Size
Bottle Size
10ml
Base Flavour
Base Flavour
Tobacco