Dragon Burst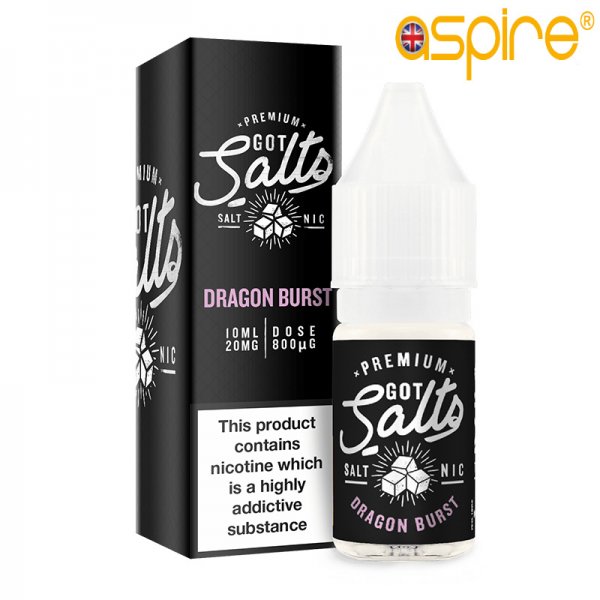 Need Some Help ?
If you are a wholesale or retail customer and require any assistance at all our staff are ready to help you.
Call Us: 0333 577 5002 (UK local rate charge) 9:30 - 17:00 Monday to Friday.
Email Us: You can email our team 24/7 on admin@officialaspire.co.uk.
Social Media: We have a huge presence on Facebook, Twitter and Instagram. Search Official Aspire.
Dragon Burst Nic Salt E Liquid - Got Salts
Fresh dragon fruit gummy candy for those with a sweet tooth.
20mg Smooth Nic Salt
10ml TPD Compliant bottle.
Bottle Size
Bottle Size
10ml
Base Flavour
Base Flavour
Fruity