Dynamo Mod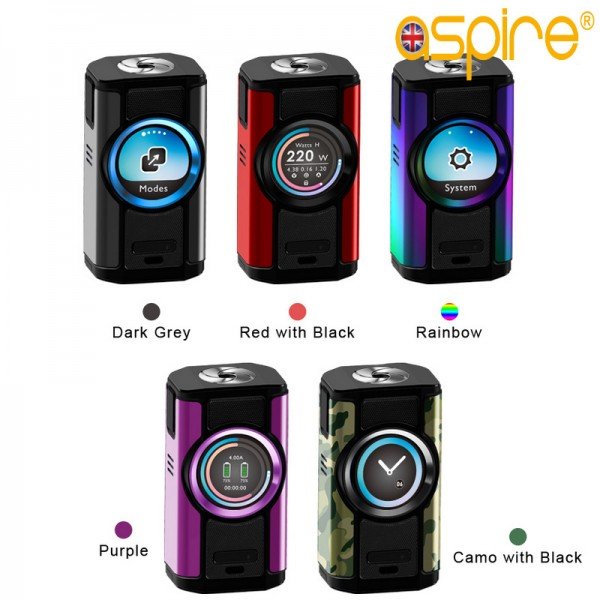 Important Battery / Charging Safety
Aspire are committed to our customers safety and highly recommend reading the following safety advice before using ANY rechargable battery.
1. DO NOT use Iphone, Ipad, Smart Phone, Tablet Plugs or wall fitted USB points. Check the plug adaptor / USB Cable output and check the supported charging range of your vape hardware. If the plug adaptor output, usually in AMPS, is not supported by the Vape Hardware then do not use it.
2. DO NOT leave ANY rechargable battery on charge overnight or unattended. Also never charge in direct sunlight or any hot environment.
3. DO NOT store external vape batteries (18650's etc) in pockets. Avoid keys, coins & mobile phones. If your battery wrap is ripped, dented or other DO NOT USE.
Need Some Help ?
If you are a wholesale or retail customer and require any assistance at all our staff are ready to help you.
Call Us: 0333 577 5002 (UK local rate charge) 9:30 - 17:00 Monday to Friday.
Email Us: You can email our team 24/7 on admin@officialaspire.co.uk.
Social Media: We have a huge presence on Facebook, Twitter and Instagram. Search Official Aspire.
Aspire
Dynamo
Mod

Presenting our most customizable mod yet, welcome then amazing Dynamo 220w Mod.
The Dynamo is a 220 watt mod with a 2.0 inch TFT color screen. It is a dual battery mod and for even more flexibility and accepts 20700, 21700, and 18650 batteries using the supplied silicon adapter.
As with our previous mods of this type, it comes with every function you have come to expect from Aspire. Wattage/Voltage/BYPASS/TC(Ni,Ti,SS,M1,M2,M3) and CPS (Customizable Power Settings). Its rounded corners make it very ergonomic in the hand, and easy to operate all the functions with just one hand, an absolute joy to hold.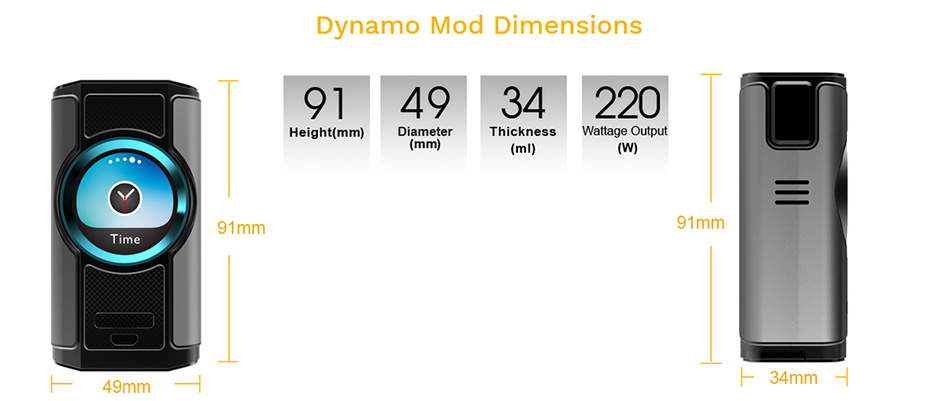 Customise your screen & your firing modes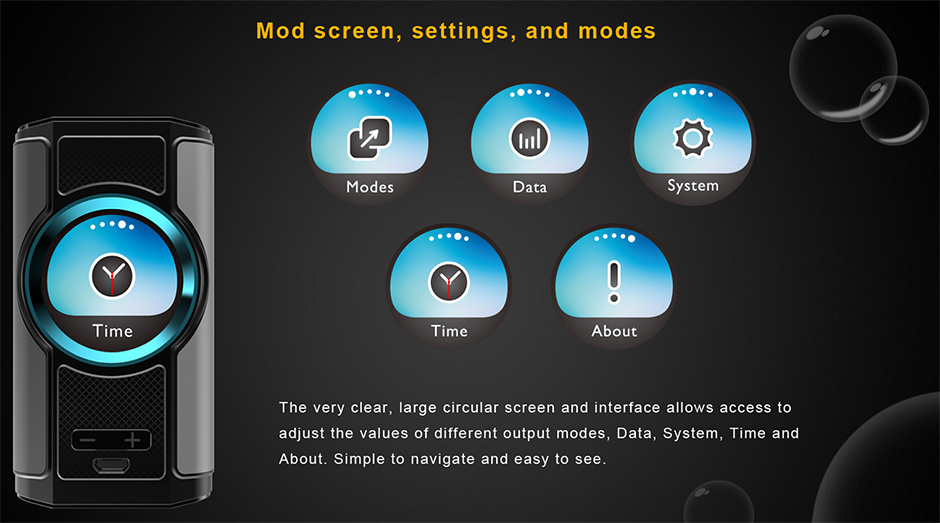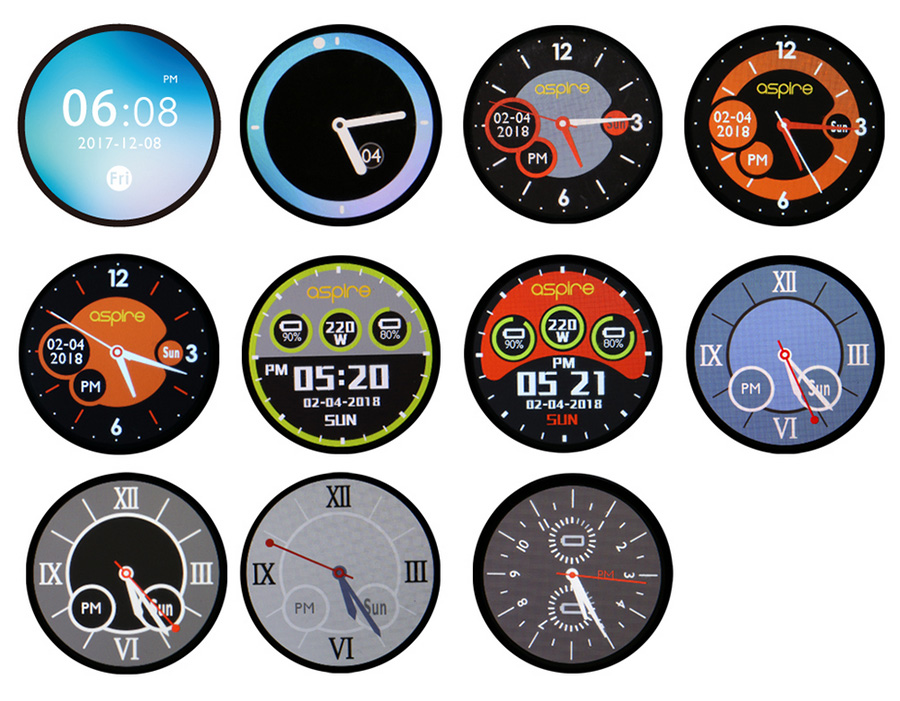 Safety Features
The Dynamo Mod is fully loaded with all the common safety features you come to expect from Aspire.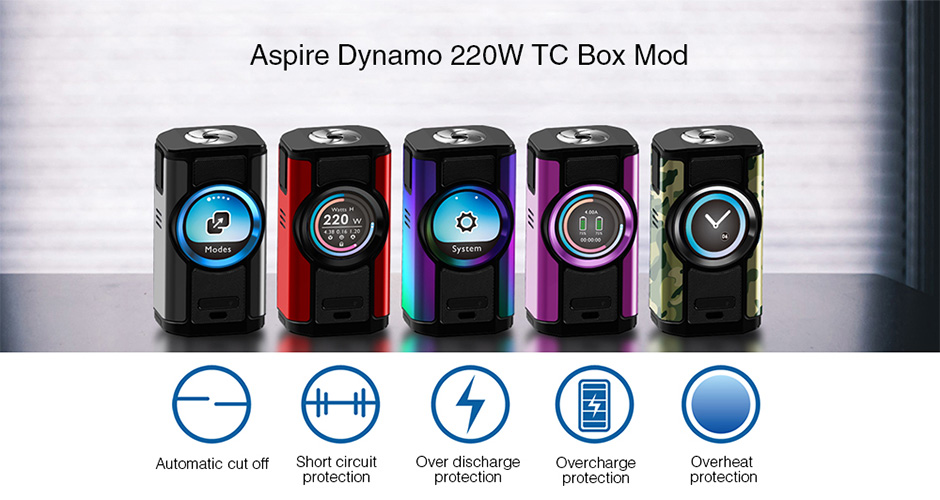 How do you charge the batteries ?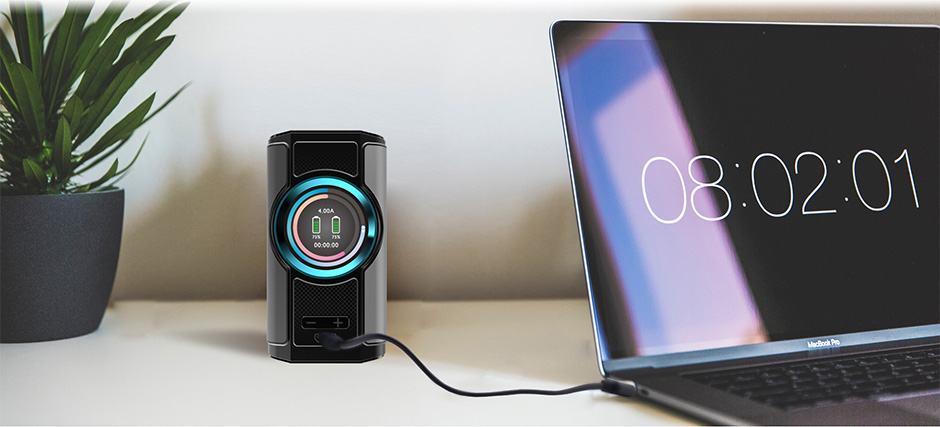 Charging the mod via Micro-USB charging port, the charging current can reach up to 2A. When connecting the mod to the charger, the screen will display two growing battery icons with the 2 circular rings around the screen edge showing a rotary movement when charging. The screen also displays the battery percentage, charge time and charge current. Once the battery level reaches 4.2V or when it's fully charged, the mod will stop charging the screen will shut off.
The mod will not charge when the batteries are incorrectly installed or when there's only one battery installed. The batteries cannot be replaced while charging, please unplug the charging cable before changing the batteries.
Whats in the box ?
x1 Aspire Dynamo Mod
x1 Micro USB Cable
x1 User Manual
x1 Warranty Card
x1 18650 Adapter.