Blackcurrant Liquorice 120ml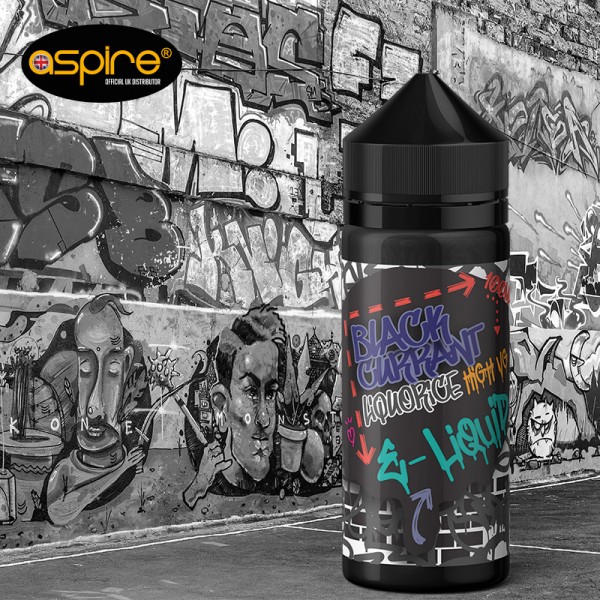 Need Some Help ?
If you are a wholesale or retail customer and require any assistance at all our staff are ready to help you.
Call Us: 0333 577 5002 (UK local rate charge) 9:30 - 17:00 Monday to Friday.
Email Us: You can email our team 24/7 on admin@officialaspire.co.uk.
Social Media: We have a huge presence on Facebook, Twitter and Instagram. Search Official Aspire.
Blackcurrant Liquorice E Liquid
120ml Blackcurrant and Liquorice E Liquid taking the trip down memory lane .... its just like the sweets.
Exceptional Juicy Blackcurrant loaded with Liquorice just like the sweets we all know and love.
Made as an all day vape.
IMPORTANT: To remove the bottle nib simply push it sideways until the base pops out. DO NOT pull the lid directly up as it will be resistant and may snap. Repeat the steps in reverse once nic shots are added and you will hear the nib pop securely back into place.
Mix Ratio: 70 / 30 VG
Bottle Size: 120ml containing 100ml of juice.
Nic Shot: x2 FREE Nic Shots supplied with every bottle if required.
Available both Wholesale and Retail direct from Official Aspire.
Bottle Size
Bottle Size
120ml
Base Flavour
Base Flavour
Blackcurrant & Liquorice
Mix Ratio
Mix Ratio
70 / 30 VG
Total Reviews (0)
click here write review to add review for this product.