High VG Tobacco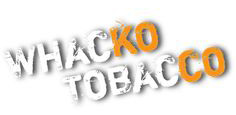 A high VG tobacco is the holy grail for sub ohm tobacco users. Until now every single one of them that we tried were very synthetic and did not do the job. Step forward Whacko Tobacco from Ibliss over in Canada.
These flavours are on point for authentic tobacco flavours that are not throat tickly or scratchy. They are an exceptional vape and a true find for you tobacco lovers out there.
They come in a 70/30 VG mix which is perfect blend for high VG tobacco.
They are available in 3mg and 6mg.
There are 2 awesome tobacco blends to choose from: Signature Blend & Bold Blend.
Check them out below.
Showing 1 to 2 of 2 (1 Pages)