MOMO E Liquid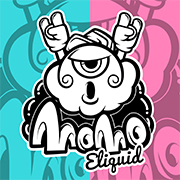 Momo E liquid is a fantastic UK juice range that has been very well received in the industry.
We stock 4 flavours from the range which are available for wholesale and retail customers. All units are TPD compliant 60ml Packs that contain x6 10ml Bottles and are amazing value for money.
So if you are looking for a new juice to try for your store or for yourself then Momo is the way to go.
Showing 1 to 4 of 4 (1 Pages)