Slow Blow NS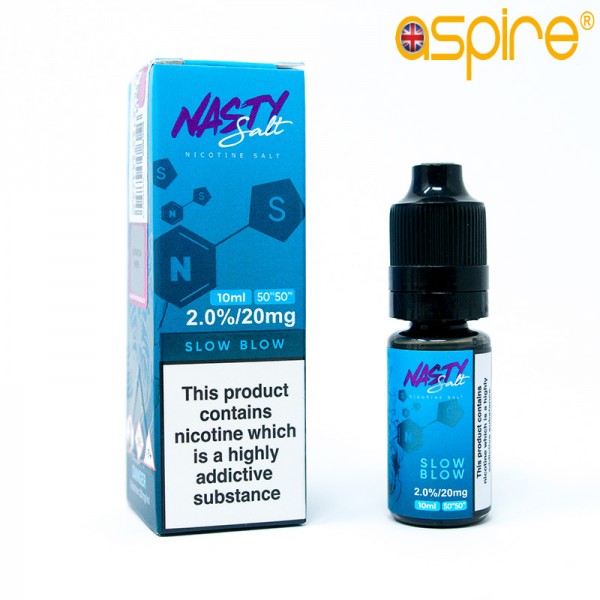 Need Some Help ?
If you are a wholesale or retail customer and require any assistance at all our staff are ready to help you.
Call Us: 0333 577 5002 (UK local rate charge) 9:30 - 17:00 Monday to Friday.
Email Us: You can email our team 24/7 on admin@officialaspire.co.uk.
Social Media: We have a huge presence on Facebook, Twitter and Instagram. Search Official Aspire.
Slow Blow - Nasty Juice Nic Salt E Liquid
The flavour of pineapple layered with lime soda that will surely make you taste its freshness. The thin pineapple slice ensures you enjoy inhaling it until its last drop. With its mild and fresh taste, this juice is created for your daily vaping flavour.
Sold in a 10ml TPD Compliant Bottle.
Nicotine Strength is ULTRA Smooth 20mg Nic Salt.
Perfect for Mouth to Lung Tanks or Pod Systems.
Note: We highly recommend that you avoid using ANY 20mg Nic Salt in a Sub Ohm Tank or dripper. Its a very intense experience not enjoyable.