Nordic Frost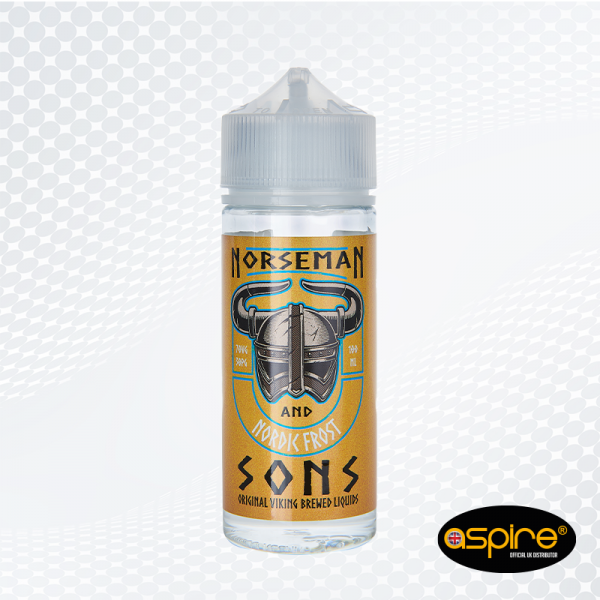 Need Some Help ?
If you are a wholesale or retail customer and require any assistance at all our staff are ready to help you.
Call Us: 0333 577 5002 (UK local rate charge) 9:30 - 17:00 Monday to Friday.
Email Us: You can email our team 24/7 on admin@officialaspire.co.uk.
Social Media: We have a huge presence on Facebook, Twitter and Instagram. Search Official Aspire.
Nordic Frost E Liquid UK
Nordic Frost E Liquid Wholesale from Norseman & Sons is so refreshing and cool.
Ultra Ice cool Menthol just menthol and nothing but Ice cold Menthol.
Mix Ratio: 70 / 30 VG
Bottle Size: 120ml containing 100ml of juice.
Nic Shot: Yes fully compatible.
Bottle Size
Bottle Size
120ml
Base Flavour
Base Flavour
Menthol
Mix Ratio
Mix Ratio
70 / 30 VG