StarGazing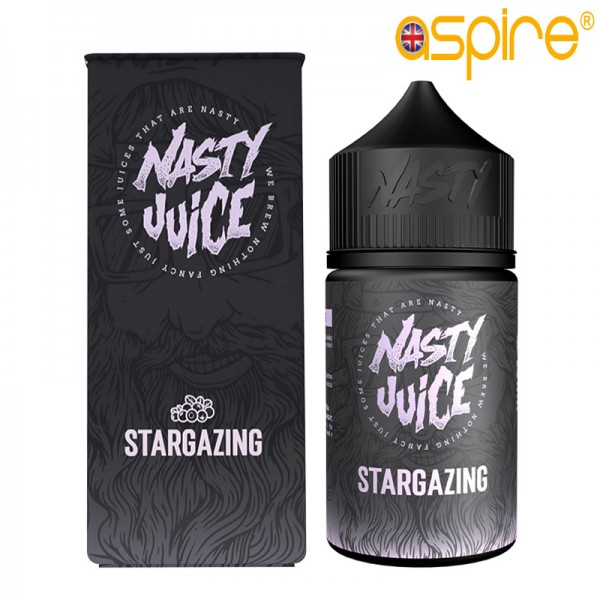 Need Some Help ?
If you are a wholesale or retail customer and require any assistance at all our staff are ready to help you.
Call Us: 0333 577 5002 (UK local rate charge) 9:30 - 17:00 Monday to Friday.
Email Us: You can email our team 24/7 on admin@officialaspire.co.uk.
Social Media: We have a huge presence on Facebook, Twitter and Instagram. Search Official Aspire.
StarGazing - Nasty Juice
Prepare to be totally starstruck with this E-Liquid.
No berry e-liquid will be able to rival this amazing juice.
Blueberry at its very finest.
50ml E Liquid inside the bottle.
Zero Nicotine Nic Shot Compatible.
Mix Ratio: 70 / 30 VG
Bottle Size
Bottle Size
60ml