ICE Nic Shot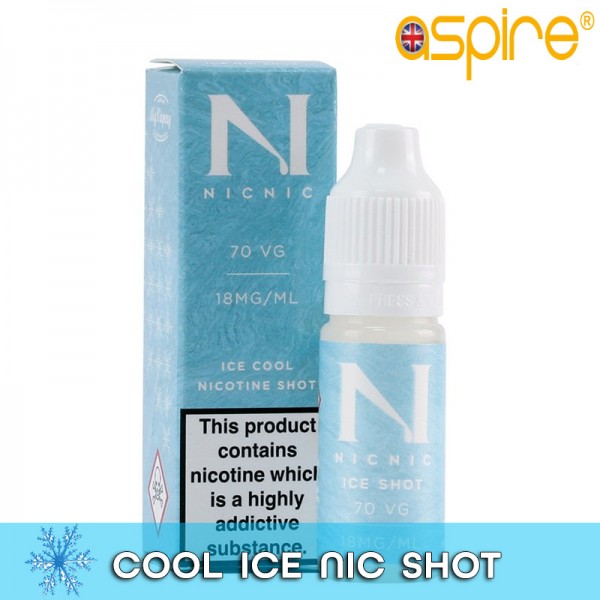 Need Some Help ?
If you are a wholesale or retail customer and require any assistance at all our staff are ready to help you.
Call Us: 0333 577 5002 (UK local rate charge) 9:30 - 17:00 Monday to Friday.
Email Us: You can email our team 24/7 on [email protected]
Social Media: We have a huge presence on Facebook, Twitter and Instagram. Search Official Aspire.
ICE Nic Shots
TPD Compliant 18mg 70 / 30 VG.
If you love a little coolant to enhance your vape then this is the perfect nic shot for you. ICED nic shots give a coolant that is not flavour killing or too chilled but just right.
We DO NOT RECOMMEND VAPING THIS PRODUCT ON ITS OWN.
Please ensure you are familiar with Nic-Shots before ordering this product.
Bottle Size
Bottle Size
10ml
Base Flavour
Base Flavour
Cool Menthol
Mix Ratio
Mix Ratio
High VG
High VG Nic Strength
High VG Nic Strength
18mg