Tobacco E Liquid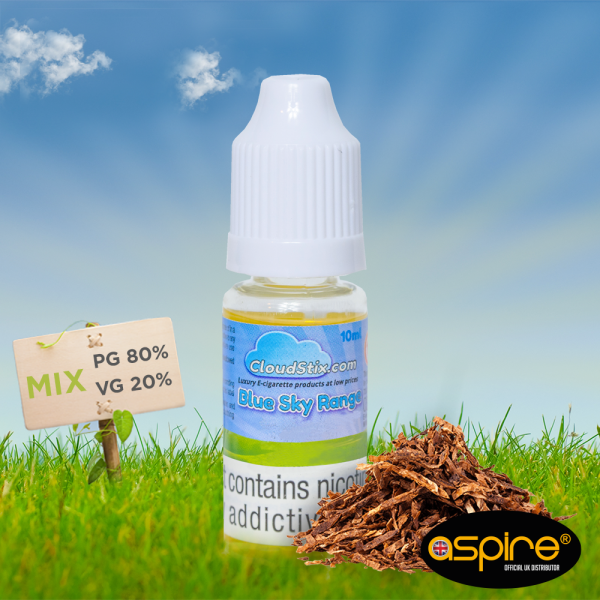 Need Some Help ?
If you are a wholesale or retail customer and require any assistance at all our staff are ready to help you.
Call Us: 0333 577 5002 (UK local rate charge) 9:30 - 17:00 Monday to Friday.
Email Us: You can email our team 24/7 on [email protected]
Social Media: We have a huge presence on Facebook, Twitter and Instagram. Search Official Aspire.
Tobacco E Liquid
We all know the frustration of trying to find a true E Liquid that tastes like the real thing, but there is a solution. Tobacco flavoured eliquid is perfect for smokers, who want to banish numb winter fingers and swap the list of little stresses for an alternative. Not only does this Tobacco flavoured eliquid do well to replicate the taste and sensation of smoking a traditional cigarette, it also provides a decent throat hit and vapour cloud for optimal enjoyment whilst vaping. So, if you want to get back to the basics of vaping but don't want to compromise your overall experience and satisfaction try Tobacco flavoured eliquid and let us know what you think!
Features
Best Tobacco E Liquid.
4 different eliquid strengths
10ml TPD Compliant bottle.
Easy refill bottle head.
Manufactured to perfection
Our E-Liquid is manufactured by one of the worlds leading brands. All of our E-Liquids are tested in the most high tech of environments to ensure you enjoy this product safely.
WARNING: Nicotine is a Poison, Nicotine is harmful. Please keep out of reach from Children and locked away in a place where children or pets could NOT get access to.
IF ANY NICOTINE PRODUCT IS CONSUMED, SEEK MEDICAL ASSISTANCE IMMEDIATELY.
You must be eighteen (18) years of age, to purchase ANY OF our products. We reserve the right to terminate any transaction where we believe the customer is not 18 or over. We will also report anybody we believe to be purchasing our products for a minor.
Cloudstix would never promote or encourage anybody to take up smoking.
Our products are designed to help smokers who cannot give up and those who are trying to quit.
Bottle Size
Bottle Size
10ml
Base Flavour
Base Flavour
Tobacco
Mix Ratio
Mix Ratio
80 / 20 PG
Total Reviews (5)
click here write review to add review for this product.