Steep Black Ice NS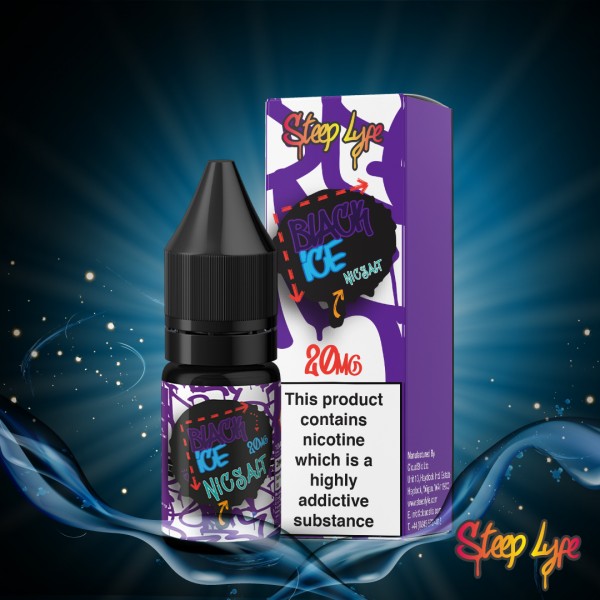 Need Some Help ?
If you are a wholesale or retail customer and require any assistance at all our staff are ready to help you.
Call Us: 0333 577 5002 (UK local rate charge) 9:30 - 17:00 Monday to Friday.
Email Us: You can email our team 24/7 on [email protected]
Social Media: We have a huge presence on Facebook, Twitter and Instagram. Search Official Aspire.
Steep Lyfe Black Ice Nic Salt
Steep Lyfe Black ICE is different to other similar styles of juice.
Its focus is in the Blackcurrant to make sure that is the primary flavour that is experienced. Blended carefully with a delightful mint so that its not a coolant just refreshing.
Exceptional Juicy Blackcurrant blended with the perfect levels of mint makes up the amazing Black ICE flavour profile.
Both smooth on the in-hale and tasty on the exhale.
IMPORTANT: This is a 20mg Nic Salt product which we do not recommend using in a sub ohm device.
Mix Ratio: 50 / 50
Bottle Size: 10ml TPD Regulations Compliant.
Nicotine Levels: 20mg Smooth Nic Salt
Bottle Size
Bottle Size
10ml TPD
Mix Ratio
Mix Ratio
50 / 50
Total Reviews (0)
click here write review to add review for this product.